We generally ship within 24-48 hours on business days.
Currently delivery times with our carriers may be delayed. If you wish to contact us, please email us at sales@shopmillerlake.com and we will respond within 24 hours on business days.
Please check your email within 24 hours after you place your order in the event we have to contact you prior to shipping your order.
Thank you for your business!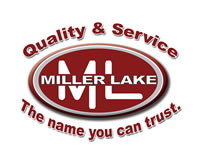 Miller Lake Trading Company
P.O. Box 17015
RPO Portobello
Orleans, ON K4A 3W3
Canada


shopmillerlake.com
Copyright © 2005-2022. Miller Lake Trading Company
Powered by ASecureCart